Rated
3.5
/5 based on
1
customer reviews
Xcel Infinity Comp 2mm X2 Black Mens SS Steamer
Reviews: 0
Product ID: MQ22Z2C7
Xcel Wetsuits
Xcel Infinity Comp 2mm X2 Black Mens SS Steamer
Features - Plush Thermo-Lite Body - Glued and Blindstitched - Fusion X tape - One Piece Front and Back Panels - Engineered Fit Design - 100% Performance Stretch - Eco-Friendly Dope Dye - Limestone Based Neoprene - Light Quick Dry Fiber . . - X2 Front...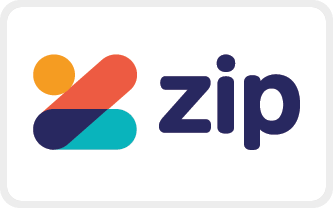 own
it now, pay later
learn more
Features
Plush Thermo-Lite Body
Glued and Blindstitched
Fusion X tape
One Piece Front and Back Panels
Engineered Fit Design
100% Performance Stretch
Eco-Friendly Dope Dye
Limestone Based Neoprene
Light Quick Dry Fiber
- X2 Front entry with a short slanted zipper angled along the upper chest and attached at the right shoulder to keep more water out, with a SmoothSkin hem seal on the left shoulder flap.
- Crossover Neck Entry Overlapping inner front and back neck panels (underneath the zipper flap) stretch to allow extra wide, step-in-through-the-neck entry.
- Quick Dry Lining More lightweight inner lining with faster drying time; made from recycled polyester fibers.
- Glued & Blindstitched Seams A fully sealed, maximum stretch seam construction that keeps water out. Neoprene panels are glued and pressed together, then blindstitched (needle doesn't fully penetrate neoprene, keeping water out).
- NexSkin Seals A thin band of liquid neoprene ("NexSkin") in the inner wrists and/or ankles forms an excellent seal, and helps minimize flushing.
- Less Seam = More Stretch Smarter product design means minimizing seams to maximize stretch. Any seams used are always pre-bent and contoured for a truly engineered fit.
If you don't know what size to go for, check out our sizing chart as a guide.
More Wetsuits and others in our range
Add your review
Be the first to add a review and earn store credit!
Submit Review of
Xcel Infinity Comp 2mm X2 Black Mens SS Steamer